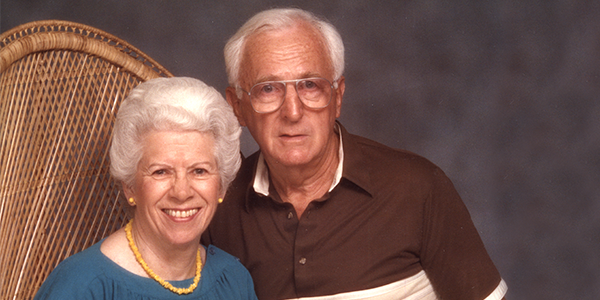 Al and Marion Whittaker had no idea what an incredible path their lives would take. Al was a gifted, unassuming businessman who had a very successful career as an executive with Bristol-Myers and the Mennen Company. His wife Marion had a generous, compassionate heart and led an active life ministering to the needs of others. They were successful by society's standards, but God was calling them to do something more. After attending a Bible conference near their home in New Jersey, they both felt called to bring help and hope to those living in extreme poverty.

In 1971, the Whittakers sold their home and moved to Washington, D.C., where they could be more active in executing this new vision. Al received a $50,000 grant from USAID to launch Opportunity, a business based on a trailblazing concept of giving microloans to people in the developing world. Their work began in Colombia and blossomed once other people witnessed the impact of enabling people to work their way out of poverty. With the help of many philanthropic partners, they expanded across the world and saw that the power of opportunity knew no geographic limits.

Throughout their entire journey, Al and Marion lived off their savings and never took a salary from Opportunity. Al commented once that, "The Lord has blessed us with resources and has blessed us with this work." Over their lifetime, the Whittakers contributed more than 90 percent of their net worth to the mission of Opportunity International.

Despite considerable progress, there is still a great disparity between abundance and poverty in the world. There is much work yet to be done. Like the Whittakers and others that came before us, each of us has the chance to make an important and lasting difference in ending extreme poverty. At Opportunity International, we take great pleasure in helping people determine how to meet their philanthropic goals while creating an impactful legacy for their families. We are pleased to offer confidential, practical expertise that addresses many facets of your financial and estate planning decisions. We look forward to discussing the benefits of non-cash gifts and other charitable planned giving arrangements, which can be highly rewarding-both personally and financially-for you and your family.

To learn about joining the Whittaker Legacy Society by making a planned gift, contact Greg Roth, Senior Vice President of Philanthropy, at 312-487-5083 or groth@opportunity.org.